Unusual Traffic Laws Across the U.S.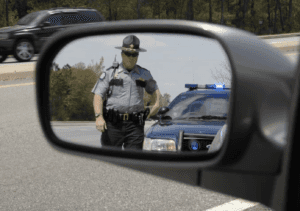 The Arkansas Ozarks are a prime destination for summer travelers, and we love introducing our beautiful little corner of the state to visitors! But if you're going out of state, you might want to familiarize yourself with some of America's zany traffic laws. And no, the Natural State isn't excluded. McLarty Daniel Chrysler Dodge Jeep Ram of Springdale would like to share a list of some of the most unusual traffic laws of our neighboring and nearby states. So buckle up your seatbelts and enjoy the ride. 
Alabama: It is illegal to drive while blindfolded. We're trying to imagine why they felt the need to put this one on the books, honestly. 
Arkansas: In Little Rock, the state's capital, it is illegal to honk your car horn anywhere that serves cold drinks or sandwiches after 9 p.m. So remember: don't honk your horn at Sonic out of enthusiasm when waiting for your order of chili-cheese tots after 9 pm.
Kansas: It is against the law to transport dead poultry on Kansas Avenue in Topeka. Does that mean no Popeye's delicious spicy chicken sandwiches at the drive-thru in Topeka? Well, they are addicting!  
Kentucky: It is illegal for your pet to molest a vehicle in Fort Thomas, KY. The word "molest" is not clearly defined. 
Louisiana: By law, a woman driver's husband is required to wave a flag in front of her car before she can drive it.
Mississippi: Do not honk your horn in Oxford, because it's against the law. (Boo!)
Missouri: You cannot honk someone else's horn in University City. (Double Boo!)
Oklahoma: It is against the law to read a comic book while driving. Apparently, however, you can read any other material as you drive.
Tennessee: It is illegal to shoot any game other than whales from a moving vehicle. Are there lots of whales in Tennessee?
Texas: You must have windshield wipers to register a car. The windshield overall is apparently optional.
We hope these weird laws enlighten you on your cross-country journeys and give you some chuckles as well. If you want to travel in style and comfort with the latest tech features at your fingertips, then look no further than the latest vehicles from McLarty Daniel CDJR in Springdale. Stop in today and let us assist you when you choose to purchase your next new vehicle. Hope to hear from you soon. Have a great summer and be safe!