Top Five Genuine Mopar Accessories for the 2020 Jeep Gladiator
The all-new 2020 Jeep Gladiator had made a major impression with Jeep enthusiasts! Engineered from the ground up to be a true pickup truck, and backed by legendary Jeep Brand 4×4 capability, Gladiator is ready to carry you to your next adventure. Plus do it in style, by customizing your Jeep Gladiator using a variety of aftermarket genuine accessories available from our parts and accessories counter. Your friends at McLarty Daniel Chrysler Dodge Jeep Ram would like to highlight some of the top genuine Mopar accessories for your Jeep Gladiator. We hope this will give you some great ideas to make your Gladiator even more fun and versatile for your needs. Enjoy!
CLICK HERE TO BROWSE OUR AVAILABLE SELECTION OF 2020 JEEP GLADIATORS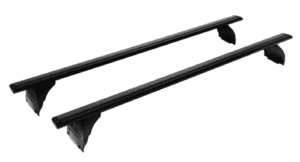 Trail Rail System Crossbars $360.00
For the avid mountain bikers, make use of the nifty Trail Rail System Crossbars to carry your bikes to your favorite spots. Crossbars provide additional cargo capacity and allow the ability to transport cargo above the bed of the vehicle like bicycles and watersport carriers.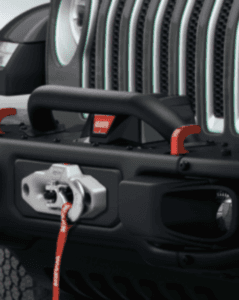 Grille and Winch Guard Hoop $249.00
When you're out mudding it up in your Jeep Gladiator with friends and they need a little help getting out of the sludge, have equipped the Grille and Winch Guard designed with two-inch, black, powder-coated steel strong enough to pull an elephant from a mudhole.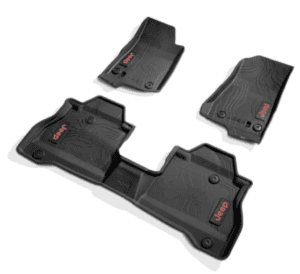 All-Weather Floor Mats $165.00
Don't worry about tracking in the mud in your Jeep Gladiator when you have All-Weather floor mats that feature a new high wall, bucket-style that is designed to provide maximum coverage and protect your floor from wetness, snow, mud, dirt, and grime. The front mats are designed to fit the vehicle's floor drain holes to allow for draining without removing the mat.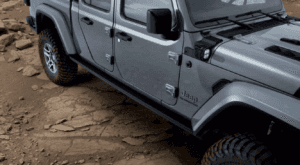 Performance Parts Rock Rails $950.00
Help protect the body of your Jeep Gladiator by slapping on the Performance Parts Rock Rails and take on the toughest of Arkansas trails. The outer surface goes through a series of coating including truck bed liner coating providing superior protection and durability. This will protect the integrity of the exterior paint and body, plus it will definitely assist in the retail value. 
Enhance your next 4×4 adventure by adding some great Mopar Accessories to your Jeep Gladiator, making the ultimate pick-up. These are just a few of the many, many Mopar accessories available These accessories will add more capability and versatility to your Jeep while making it look great. If you are in the market for a reliable and sturdy pickup truck, contact your friends at McLarty Daniel CDJR and come test drive the 2020 Jeep Gladiator today to experience true performance.
  CLICK HERE TO CONTACT THE MCLARTY DANIEL SALES TEAM