Why You Need a Jeep This Summer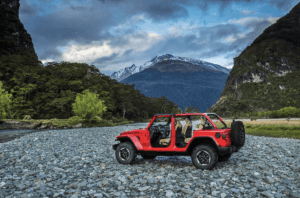 Jeeps are pretty awesome. They come in a range of styles that can be customized for whatever adventure you take. Whether it's a Jeep Wrangler cruising with the top off or a Jeep Grand Cherokee with kayaks mounted to the top rails, Jeep vehicles offer a fun experience. At McLarty Daniel Chrysler Dodge Jeep Ram Fiat in Springdale, Arkansas, we love Jeeps and we want to tell you why you need a Jeep this summer.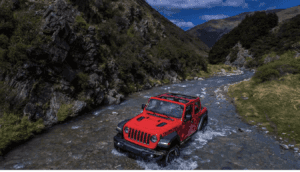 First, you of course need a Jeep Wrangler this summer. How awesome is it to be able to remove the entire roof of a vehicle? Let the sunshine in and the wind blow in your hair all while jamming top 10 hits on the way to the lake. Summertime is a great time to take it off-road and through some mud as well. The Jeep Wrangler is made to dominate the backcountry just as much as the streets. The 2022 Jeep Wrangler Rubicon has 470 horsepower and comes with a factory suspension lift and 33-inch tires, which raises the ground clearance to 10.3 inches! It can take you far off the grid, where others can't go, giving you a truly unique summertime experience.
Browse our available Jeep Wrangler inventory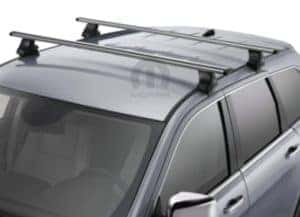 The Jeep Grand Cherokee is also a Jeep you need this summer. It has plenty of interior room for you, your friends and/or your family. The 2022 Jeep Grand Cherokee also has some great interior features to keep everyone occupied on the way to the campsite. You can get an available 10.1-inch touchscreen that can function with Apple CarPlay or Android Auto to keep your map up, along with your favorite tunes. The Jeep Grand Cherokee comes with top rails and offers plenty of storage space to include more items in the activities. You can get Mopar roof rails for kayak mounts or a cargo carrier. No summer fun item left behind!
Browse our available Jeep Grand Cherokee inventory
Jeep makes a variety of vehicles for outdoor adventures. You can go full open-air freedom mode or have the ability to carry kayaks, a canoe, cornhole boards and so on. Having a Jeep lets you take adventure to a whole new level and that's why you need a Jeep this summer. If you're interested in test driving a Jeep and live in Springdale, Fayetteville, Lowell, Rogers, Huntsville, Siloam Springs, West Fork, Tontitown or Prairie Grove, stop by and see us. We'll be here all summer!