Taking A Drive Can Help With Stress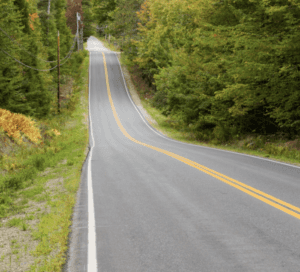 With Covid-19 and social distancing, you can't go to your favorite restaurant or the movies to take your mind off of things, but you still need to find ways to cope with the daily stress. One way is to take a drive. It gets you out of the house, plus it is a safe way to clear your head while still practicing social distancing. To get the most out of your excursion, McLarty Daniel Chrysler Dodge Jeep Ram Springdale has some good tips to make the most of your drive, and make it a time of destressing and relaxation. You can always have the comfort knowing McLarty Daniel CDJR Springdale is here for you, and ready to assist you with your vehicle needs. You can count on that for sure!
STOP MUSCLE TENSION AT THE STOPLIGHT: Muscle tension is one of several symptoms of stress. The tension can come in many forms, from headaches to lower back aches. While taking a leisurely drive, every time you catch a stoplight, make it a habit to do a full body stretch. Grip the steering wheel hard, tense every muscle from head to toe. Hold your muscles tight and count to six then exhale slowly. As you exhale, release all your tensed muscles simultaneously. You will actually feel the tension drain from your body. Repeat the process as many times you need before the light turns green. 
DEEP BREATHING, ESSENTIAL: Deep breathing exercises are a wonderful way to relieve stress and the key factor to a healthy body especially when doing strenuous exercises. Driving is also a great time to take deep, cleansing breaths. One method to try is to take in a deep breath through your nose for a count of five, hold for three, breathe out firmly but slowly for another count to five and then repeat. This will not only feed oxygen to your bloodstream and to your vitals, it is a good way to release tension. It is similar to the beginning steps of meditation, just take it slow and don't make yourself hyperventilate!
CLASSICAL MUSIC, REALLY: Who would have ever thought chamber music could relieve stress?  Current health studies prove that classical music actually can reduce your heart rate, blood pressure, and stress levels as compared to listening to other music genres like Hard Rock.  So it might be a good time to listen to the musical compositions of Chopin or Beethoven while taking a nice Ozark drive  with the family.   
McLarty Daniel Chrysler Dodge Jeep Ram in Springdale is proud to be a part of Northwest Arkansas community. We understand these are times of uncertainty and concern. One thing is for sure: we are here to assist our customers and stand behind our great communities all over. Hopefully these suggestions of relieving stress will help you during your daily routines. McLarty Daniel CDJR sends good thoughts your way. If ever in need of a quality, reliable vehicle, we are her here to help you!