Summer Fun While Social Distancing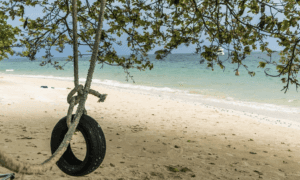 Since January, we've been daydreaming about warm summer afternoons at our favorite beach or big summer blowouts like July 4th celebrations with all our family and friends. We even prepared ourselves to wade through sweaty crowds at our favorite amusement park or at an outdoor concert of our favorite musical group. But due to vital social distancing guidelines, we won't be doing any of those activities this summer. That doesn't mean we can't have fun. There are still several ways you can celebrate summer. McLarty Daniel Chrysler Dodge Jeep Ram in Springdale would like to share some social distance-safe ideas for what to do over the long summer. 
BARBEQUE, OF COURSE: Get out the grill, fire it up, and let's have a cookout. You know there will be some good eats. Set up lawn games like horseshoes to play with the kids. Break out the sidewalk chalk, create your summer masterpiece for your neighbors to gaze upon and grow jealous of your creative skills. For some of us staying indoors completely, consider recipes that guide you through making cook-out staples in the kitchen. Try making pulled pork in the slow cooker or a rack of ribs in the oven. Brats are phenomenal coming out of the oven. Then top off your meal with some of that Northwest Arkansas homemade ice cream or boozy popsicles. 
GET THE FAMILY IN MOTION:  Break out the bikes, running shoes, or hiking boots and make it a day for family exercise. Walk around the neighborhood or explore a local scenic trail. It is a great way to bond with the family! Northwest Arkansas has a slew of great trails to explore. Of course, there are plenty of lakes to visit and relax on. You get fresh air, a chance to explore the great outdoors, and quality time with the family while practicing social distancing. 
SUMMER MOVIES: What better way to get into the summer going in the right direction than watching some classic summer flicks! Schedule a movie night each week and transport yourself to the Greek beach with movies like Mama Mia. Feeling the summer camp vibe? You can watch movies such as The Parent Trap, Wet Hot American Summer, and the classic Meatballs starring funnyman Bill Murray. Or if you are up to a night of classic scary summer movies, then gather up your nerves when you revisit Crystal Lake in Friday the 13th or take to the ocean in Jaws. If you want to get chased by 80's California metal-hair vampires, then watch Lost Boys
PARTY ON, VIRTUALLY: Who said virtual parties have to be about birthdays? Celebrate the summer holidays in futuristic style, gather up family members and cohorts and hang out via Zoom or on any video conferencing app. For your virtual party to really have the spirit of summer, change your Zoom background to a picture of the beach or a festive backyard space.  If you want to play games with friends try using online games that can be streamed by groups. 
Don't let COVID-19 rain on your summer parade. Who is ready to get summer going in a fun and safe way during this uncertain time? We hope these ideas on how to celebrate while social distancing make you and your family's summer an enjoyable one. We at McLarty Daniel CDJR in Springdale are here for our customers and community anytime. Contact us, and let us know how we can assist you when purchasing your next vehicle.