LAST MINUTE CHRISTMAS GIFTS FOR YOUR DODGE LOVER
It is that time of year again, the good 'ol holidays. With the hustle and bustle of busy work schedules and family celebrations, it is hard to get all the holiday shopping done. Here at McLarty Daniel Chrysler Dodge of Springdale, we love to celebrate the holidays and spread joy with our community in Northwest Arkansas. If you have a special someone who loves their Dodge, here are some suggestions for stocking stuffers and gifts. 
CLICK HERE TO SHOP ONLINE OUR SELECTION OF ACCESSORIES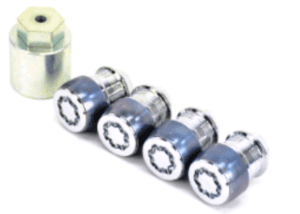 Price: $65.00
WHEEL LOCK KIT: It is the little details that enhance the quality of your vehicle,  A Wheel Lock Kit will definitely enhance the look of your Dodge Charger, while keeping your factory alloy wheels where they belong: on your vehicle, instead of in the trunk. The set includes four chrome-plated locking lug nuts and one Mopar exclusive key.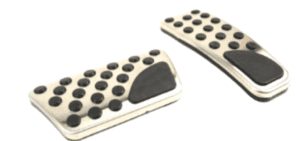 Price: $108.00
PEDAL KIT: To up the performance vibe of your Dodge Charger or Dodge Challenger, you can tweak your interior's look and feel with an awesome pedal kit, giving it an authentic racing feel. The kit is easy to install, and includes both gas and brake pedal in bright stainless steel with black rubber pads for a custom look. 
 Price: $116.00
ROADSIDE SAFETY: What thrill is to tear down the road in a Dodge Challenger or Dodge Charger! But it is always smart to be prepared for the unexpected, and what better way to be ready for everything than a Roadside Safety Kit. This safety kit includes jumper cables, flashlight (with batteries), screwdrivers, pliers, electrical tape, safety triangle, blanket, bungee cord and gloves, all contained within a black canvas bag with the Mopar logo. Fits all vehicles. It's the gift that they'll be glad to have if they ever need it. 
If you need stocking stuffers, accessories, or a new vehicle to bring in the new year, visit us and shop our vast selections of Chrysler, Dodge, Jeep, and Ram models. From your friends at McLarty Daniel Chrysler Dodge Jeep Ram of Springdale, have a Merry Christmas and a Happy New Year!
CLICK HERE TO CONTACT OUR GREAT SALES STAFF