FIVE FABULOUS PLACES TO VISIT IN ARKANSAS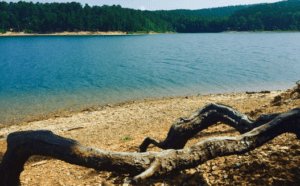 Who else is ready for warmer weather and sunny skies? After old-man Winter subsides, Arkansas blossoms again, refreshed and vibrant with new growth and color. Here at McLarty Daniel of Springdale we enjoy Springtime very much, and enjoy seeing members of our wonderful community out enjoying the spring weather. In the spirit of Springtime, we want to share a list of five fabulous places to visit throughout Arkansas. So if you want to stretch your legs and go on an excellent excursion in the Natural State, check out these beautiful places. 
BENTONVILLE, ARKANSAS: Let's begin our list close to home. Just up the road is Bentonville, Arkansas, probably best known for being the hometown of Walmart. But there's a lot more to this great community. In addition to being the location of Walmart's headquarters, there's the Walmart museum where you learn more about founder Sam Walton and Walmart's beginnings. Bentonville has a lot to offer when it comes to museums and great locales, including the Museum of Native American History, the beautifully preserved Peel Mansion, and the awesome Heritage Gardens. Definitely do not forget to stop by Crystal Bridges Museum of American Art and take in the magnificent art displays and architectural wonders. 
FORT SMITH, ARKANSAS: For the history buffs, approximately an hour south is historic Fort Smith, Arkansas. If you love history and exploring historic sites, Fort Smith should definitely be on your list. When you begin your exploration, start at Miss Laura's Visitor Center which is located in what was once an Old West bordello in the historic downtown. From there, visit the fantastic Fort Smith National Historic Site and explore how life went on in the 19th century at the edge of Indian Territory. There is also the Fort Smith National Cemetery, and the Fort Smith Museum of History preserves the culture and history of Fort Smith and the surrounding communities. 
BUFFALO NATIONAL RIVER: For nature lovers, there's few places more majestic and peaceful than the beautiful Buffalo National River, one of the last undammed rivers in the south. Winding 153 miles, the river free-flows through the tranquil Ozark Mountains and is a popular place to go floating and fishing. You can also do some hiking and picnicking there as well. The river is divided into three districts and has plenty of campgrounds and concessions where guided river float tours are available. 
LAKE OUACHITA LAKE STATE PARK: Another fabulous destination for nature lovers and outdoor adventurers is Lake Ouachita State Park near Hot Springs. One of the most popular swimming spots for families, Lake Ouachita has pristine open waters and a variety of fish to catch including bream and large-mouthed bass. Ouachita boasts 975 miles of coastline, including with sandy beaches, quiet inlets, and cool-water coves. It is a wonderful and safe place for swimming, scuba-diving, and any other water sport.
HOT SPRINGS NATIONAL PARK: Cozied in the sleepy Ouachita Mountain, Hot Springs National Park offers a variety of awesome attractions for the whole family. Named after the natural hot springs that have been a signature feature there for millenia, Hot Springs is a historic place with a rich history. Check out the Gangster Museum of American and Bathhouse Row, where some of the original Victorian bath houses still offer natural hot spring baths. For the kids, there is Magic Springs Water and Theme Park or the Mid-America Science Museum, where they can have hours of fun. 
The beautiful state of Arkansas is abundant with beautiful places to visit and explore. Att McLarty Daniel Chrysler Dodge Jeep Ram of Springdale, we appreciate and are proud of our Natural State and what it has to offer. If you plan to explore these magnificent destinations, you need the right vehicle. Stop by and visit us at McLarty Daniel of Springdale, where we have one of the best selections of the latest models. Hope to see you soon!