Celebrating Hispanic Heritage Month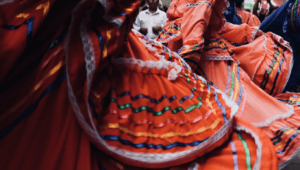 National Hispanic Heritage Month, which is observed from September 15 to October 15, and it's time to celebrate the histories, cultures, and contributions of American citizens whose ancestors came from Spain, Mexico, the Caribbean, and Central and South America. We at McLarty Daniel Chrysler Dodge Jeep Ram Fiat in Springdale, AR are celebrating people in the Hispanic and Latinx community whose recent contributions have helped shape the modern auto and sport of car racing.  
CARLOS CONTRERAS
NASCAR Driver
Contreras was NASCAR's first Mexican-born driver to race full-time in any of NASCAR's National Series. 
DAVID MONDRAGON
Executive Director of U.S. Sales for Ford and Lincoln
As executive director of U.S. sales for the Ford and Lincoln brands from 2014-2017, Mondragon oversaw all field sales and distribution-related matters for both carmakers. His job was to strengthen the distribution channel and improve dealer profitability while also improving employee and dealer satisfaction. 
He's a member of the Ford Hispanic Network internal resource group. From sales and marketing to his community involvement, Mondragon worked to represent Latinos at Ford and Ford in the Latino community.
PATRICIA SALAS-PINEDA
Group Vice President of Hispanic Business Strategy Group for Toyota Motor North America
As group vice president of the Hispanic Business Strategy Group at Toyota Motor North America from 2013 to 2016, she was the highest-ranking Latina executive at Toyota North America, specifically focused on improving and strengthening Toyota's relationship with the Latino community. She was even selected as one of the 25 Most Powerful Latinas in 2014 by "People en Español!"
DANIEL SUAREZ 
NASCAR Driver
Suarez became the first Mexican-born driver to win a NASCAR National Series race at the NASCAR Xfinity Series at the Michigan International Speedway in Brooklyn, Michigan in 2016.
We are proud of our large Hispanic communities in Northwest Arkansas and proudly take part in celebrating National Hispanic Heritage Month here at McLarty Daniel Chrysler Dodge Jeep Ram Fiat in Springdale. We are here to assist you when you're ready to purchase your new vehicle.